Post by Juha Bos on Feb 21, 2021 21:17:20 GMT
XLIV Grand Prix de Monaco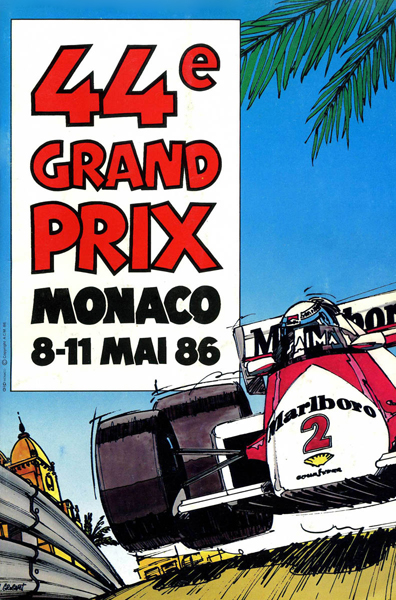 Race Day Schedule - All times are PARIS time
Sunday 7th March

18:30 - Qualifying (1 hour, unlimited laps)
19:30 - Warmup
20:00 - Race (78 Laps or 2 hours)
Qualifying

Qualifying will consist of a 1 hour session with each driver limited to 12 laps for the entire qualifying session. There is no limit on the number of tyre sets. Towback will be set to 'ON' for qualifying.

We urge people to remain on the server as to avoid lag for other drivers. Any driver leaving the server and returning to circumvent the 12 lap limit will be demoted to the back of the grid.

The server will be relaunched after Qualifying, there is no need to change from Qualifying to Race configuration before this relaunch.
Only the 24 fastest qualifiers will be allowed to start the race.


Race start procedure

The race will feature a formation lap, followed by a re-grid and standing start.

Server information

Server Name : ISO F1 1986
Server IP : 51.77.116.8:34186
Server Password : iso86

A training server will be running 24/7 (same password).

BEHAVIOUR ON TRACK


As for all ISO races, it is required you use your real name both in-game and on the forum. Thank you.
Chatting during the race is strictly forbidden, talking during a qualifying session is only permitted for technical difficulties, but please whisper to the admin in charge to limit the disturbance towards other drivers. The code to add before your message when using whisper chat in the AMS is the following:

/w adminname Message
Example:

/w Juha Bos I have a problem.


Respect the red light at the end of the pitlane.
APPLICATION AND INTERPRETATION OF THE REGULATIONS
The admins/moderators are qualified to solve any problems raised by the application and the interpretation of the present regulations.
ONE-OFF CARS AVAILABLE FIRST COME-FIRST SERVED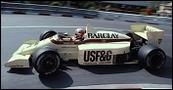 #18 Barclay Arrows BMW - Arrows A8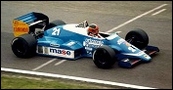 #21 Osella Squadra Corse - Osella FA1F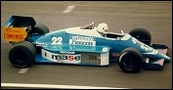 #22 Osella Squadra Corse - Osella FA1G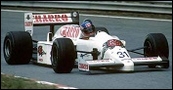 #31 Jolly Club - AGS JH21C

ENTRY LIST


Entry will turn bold when driver has confirmed
Any cars listed as TBA are available for one off drives but CANNOT be booked on behalf of someone.

#1 Marlboro McLaren International - Juha Bos
#2 Marlboro McLaren International - Bruno Chacon
#3 Data General Team Tyrrell - David Sabre
#4 Data General Team Tyrrell - Vadim Taciak
#5 Canon Williams Honda Team - Dave Miller
#6 Canon Williams Honda Team - Adam Hackman
#7 Motor Racing Developments - Kayo Michiels
#8 Motor Racing Developments - Brian Janik
#11 John Player Special Team Lotus - Tim Hille
#12 John Player Special Team Lotus - Richard Wilks
#14 West Zakspeed Racing - Mike Olson
#15 Team Haas USA - Jules Bouchard
#16 Team Haas USA - John Thim
#17 Barclay Arrows BMW - David Jundt
#18 Barclay Arrows BMW - Michael Dreschler
#19 Benetton Formula - Gabriele Del Piccolo
#20 Benetton Formula - David Jaques
#21 Osella Squadra Corse - Jason Whited
#22 Osella Squadra Corse - Luciano Rocha
#23 Minardi Team - Tomáš Matoušek
#24 Minardi Team - Bruno Pagiola
#25 Equipe Ligier - Grant Riddall
#26 Equipe Ligier - Ray Riddall
#27 Scuderia Ferrari - Richard Coxon
#28 Scuderia Ferrari - Anders Nilsson
#29 West Zakspeed Racing - Cezariusz Czlapinski
#31 Jolly Club (AGS) - Simon Wattman