Post by Juha Bos on Dec 2, 2021 23:28:31 GMT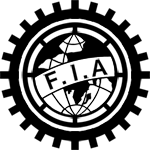 FileZilla location: Automobilista/Mods/F1 1958
(Path: 51.77.116.8)

Install the base mod and then the ISO F1 58 Update
SERIES ADMIN(S)
Juha Bos
CAR SELECTION

20th December:
Car booking opens at 20h00 CET
22nd December:
Car booking closes at 20h00 CET
24th December:
Entry list posted
26th December:
First race thread is posted
Initial car allocation
Drivers interested in taking part in the series have to post in the entry list thread when it opens. Doing so implies accepting being assigned whatever car the admins choose to, which will be done based upon driver's regularity in the league, sportsmanship and fair driving as well as achieving the most balanced field possible.

A personal preference of car or driver can be indicated, but admins will not be bound by that. Drivers can also indicate cars they do NOT wish to drive, but only when stating the reason why.
Losing your car/Car switching during the season:
Every full time time driver must announce his presence/absence when a race thread is posted.

Any driver missing 2 races without comment or missing 4 races in total (regardless if they announce their presence or absence) will lose their car and it shall be vacated.
Vacated cars shall be offered for 24 hours and anyone can ask for them after an admin has posted their availability. After the 24 hour period, the cars will be assigned in the following preference order:


1st: To the asking full time drivers with the most starts
2nd: To the non-full time drivers with the most starts

Ties on number of starts in each rank are decided in favour of the driver who asked first. Asking for multiple cars is allowed (please indicate a preference if you do so). Cars that are not picked up by anyone after the 24 hour period, shall automatically become available on a first come first served basis.

Drivers can only switch cars once during a season.
Full time drivers who give up or lose their car will have their number of starts reset to zero.

If a full time drive is vacated once a race thread is up, the admins will offer the car as a one-off for said race, then reallocate it as a full time drive after the race has been completed.
Full time drivers are not allowed to switch to another free car after a race thread has been posted. If they drop their car, they cannot take part in the race.

One Off's:
Full time drivers who haven't announced their presence 48 hours before the start of official qualifying will have their cars made available as one-offs.
If a driver declares his absence, his car shall be made available as a one-off.
Once a driver has chosen a one off car for a race, he cannot switch should another car become available for that race.
A driver may drive up to 3 different cars during a season as a one off driver (excluding cars he has driven as a full time driver)
Admin reserve the right to deny a car to a driver if they are deemed too quick for it.

CHAMPIONSHIP RULES AND POINTS


The championship will be run over 10 rounds and use the following points scale:
| | | | | | |
| --- | --- | --- | --- | --- | --- |
| Position | 1st | 2nd | 3rd | 4th | 5th |
| Points | 8 | 6 | 4 | 3 | 2 |
Both a Drivers' Championship and Manufacturers' Cup will be contested. Only the best six results will count towards each driver's and manufacturer's championship total.
One point will be awarded to the driver setting the fastest race lap in the Drivers' Championship only.


A manufacturer will only receive points for the Manufacturers' Cup for its highest placed car in each race.

If two or more drivers or manufacturers finish the championship with the same number of points, ties shall be resolved in the following order:
1. The greatest number of first places among their best 6 results.
2. The greatest number of second places and so on among their best 6 results.
3. The date on which the driver or constructor achieved their first win.

EVENT SCHEDULE

All meetings will be held on Sunday nights to the following time schedule (all times given as CET/CEST - Paris Time):

| | |
| --- | --- |
| 18:45 | Qualifying |
| 19:45 | Drivers' briefing and warm-up |
| 20:00 | Race Start (XX Laps) |
Qualifying

Qualifying will consist of a 1 hour session with unlimited laps. Towback will be set to 'ON' for qualifying.
For races on tracks over 10 km (Spa and Nürburgring), qualifying will be a 90' session, starting at 18:15 and finishing at 19:45.

We urge people to remain on the server as to avoid lag for other drivers.

Warm-up and driver's briefing

The driver's briefing will be held at the start of the warm-up session. No cars are allowed to leave their garage during the briefing.


Race start procedure

All races shall have a standing start. There will be no formation lap.
Tyres

Drivers are limited to 3 sets of tyres for the entire event (qualifying, warm-up and race).


SERVER INFORMATION


A training server running on the next scheduled track will be online permanently. Please avoid cars which are not assigned to you on the server.

Server Name : ISO F1 1958
Server IP : 51.77.116.8:34158
Server Password : iso58
A training server will be running 24/7 (same password).


BEHAVIOUR ON TRACK

As for all ISO races, it is required you use your real name both in-game and on the forum. Thank you.

Chatting during the race is strictly forbidden, talking during a qualifying session is only permitted for technical difficulties, but please whisper to the admin in charge to limit the disturbance towards other drivers. The code to add before your message when using whisper chat in the AMS is the following:



/w adminname Message
Example:

/w Juha Bos I have a problem.



Respect the red light at the end of the pitlane.

Respect all pit exit/entry procedures as listed in the race thread.


Drive Through: If a driver has to do a drive through, even if there is no pit lane speed limit, he has to drive through the pitlane at 100 km/h max (60 mph). Not respecting this rule will result in a 30 second penalty at the end of the race.

If you have a spin on the track or leave the track, it is YOUR responsibility to make sure the track is sufficiently clear before you rejoin the race.


Driving back to the pits on anything less than 4 wheels is not allowed in any session. Drivers must stop in a safe place and ESC out of the race. Failure to do so may result in a post race penalty.

Race Control may request drivers who are circulating at a very slow pace to retire. Drivers must stop in a safe place and ESC out of the race. Failure to do so may result in a post race penalty.

PROTESTS
A protest form is available in the main forum page (Top navigation bar) should a driver consider that a race incident in which has was involved himself merits disciplinary or corrective action. Any inappropriate comment regarding incidents will be deleted by an admin. Protests have to be logged no later than 72 hours after the race ends. Protests filed in names of other drivers will not be accepted. Any resulting rulings will be posted after this 72 hour period has expired.

APPLICATION AND INTERPRETATION OF THE REGULATIONS

The admins are qualified to solve any problems raised by the application and the interpretation of the present regulations.