Post by Juha Bos on Sept 25, 2022 20:37:57 GMT
Round 9 - XIXe Grand Prix de Belgique
Round 5 - Lukáš Vydra Trophy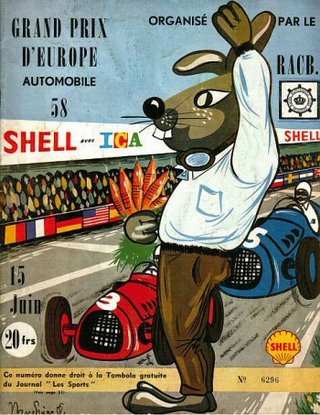 --> TIMING CHART <--
FileZilla track download location: Automobilista/Tracks/F1 1958
(Path: 51.77.116.8)
RACE DAY SCHEDULE - All times are PARIS time
Sunday October 9th
18:15 - Qualifying (90 minutes, unlimited laps)
19:45 - Warmup
20:00 - Race (24 Laps)
QUALIFYING
Qualifying will consist of a 90 minute session with unlimited laps. Towback will be set to 'ON' for qualifying.
We urge people to remain on the server as to avoid lag for other drivers.
WARM-UP
The driver's briefing will be held at the start of the warm-up session. No cars are allowed to leave their garage during the briefing.
RACE START PROCEDURE
The race will feature a standing start. There will be
NO formation lap
.
TYRES
Each driver is limited to 3 sets of tyres for the entire event (qualifying, warm-up and race).
SERVER INFORMATION
Server Name : ISO F1 1958
Server IP : 51.77.116.8:
34158
Server Password : iso58
A training server will be running 24/7 (same password).
BEHAVIOUR ON TRACK
As for all ISO races, it is required you use your real name both in-game and on the forum. Thank you.
Chatting during the race is strictly forbidden, talking during a qualifying session is only permitted for technical difficulties, but please whisper to the admin in charge to limit the disturbance towards other drivers. The code to add before your message when using whisper chat in the AMS is the following:

/w adminname Message
Example:

/w Juha Bos I have a problem.
Respect the red light at the end of the pitlane.
Drive Through: If a driver has to do a drive through, even if there is no pit lane speed limit, he has to drive through the pitlane at 100 km/h max (60 mph). Not respecting this rule will result in a 30 second penalty at the end of the race.
If you have a spin on the track or leave the track, it is YOUR responsibility to make sure the track is sufficiently clear before you rejoin the race.
Driving back to the pits on anything less than 4 wheels is not allowed in any session. Drivers must stop in a safe place and ESC out of the race. Failure to do so may result in a post race penalty.
Race Control may request drivers who are circulating at a very slow pace to retire. Drivers must stop in a safe place and ESC out of the race. Failure to do so may result in a post race penalty.

APPLICATION AND INTERPRETATION OF THE REGULATIONS
The admins/moderators are qualified to solve any problems raised by the application and the interpretation of the present regulations.
LUKÁŠ VYDRA TROPHY POINTS ALLOCATION
Points for the Lukáš Vydra will be scored on the following scale:
| | | | | | | | | | |
| --- | --- | --- | --- | --- | --- | --- | --- | --- | --- |
| 1st | 2nd | 3rd | 4th | 5th | 6th | 7th | 8th | 9th | 10th |
| 30 | 24 | 20 | 16 | 12 | 10 | 8 | 6 | 4 | 2 |
ONE-OFF CARS AVAILABLE FIRST COME-FIRST SERVED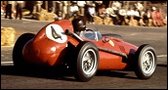 #4 Scuderia Ferrari | Ferrari 246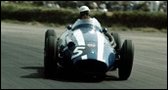 #5 Scuderia Centro Sud | Maserati 250F T1 Leggera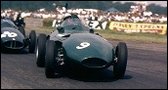 #9 Vandervell Products Ltd | Vanwall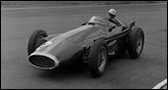 #12 Hearnest Horace Gould | Maserati 250F T1-56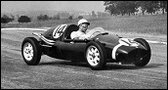 #14 R.R.C. Walker Racing Team | Cooper T43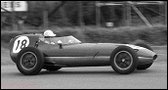 #18 Team Lotus | Lotus 16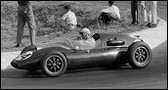 #24 Cooper Cars | Cooper T45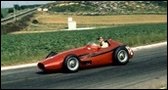 #28 Scuderia Centro Sud | Maserati 250F T1-56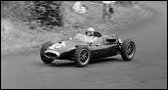 #30 Cooper Car Company | Cooper T45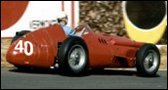 #40 Francisco Godia Sales | Maserati 250F T2 Leggera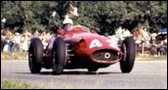 #42 Maria Teresa de Filippis | Maserati 250F T1-56

ENTRY LIST
The entry list will open on Monday September 26th at 20h00 CET (Paris Time).
Entry will turn
bold
when the driver has confirmed.
Any cars listed as
TBA
are available for one off drives but
CANNOT
be booked on behalf of someone.
#3 Scuderia Ferrari - Tim Hille#4 Scuderia Ferrari - Mike Olson#5 Scuderia Centro Sud - Petr Hlavac#6 Scuderia Ferrari - Luciano Rocha#7 Vandervell Products Ltd - Anders Nilsson#8 Vandervell Products Ltd - Ray Riddall#9 Vandervell Products Ltd - Alberto Iquino#10 Owen Racing Organisation - David Sabre#11 Jo Bonnier - Jacob Fredriksson#12 Hearnest Horace Gould - François Remmen#14 R.R.C. Walker Racing Team - David Jundt#15 Owen Racing Organisation - Adam Hackman#16 Team Lotus - Dave Miller#17 Team Lotus - Simon Wattman#18 Team Lotus - Filippo Marazzi#19 Owen Racing Organisation - Giovanni Centorame#20 Scuderia Ferrari - Kayo Michiels#21 Cooper Car Company - Bruno Chacon#22 Cooper Car Company - Francisco Amaral
#24 Cooper Car Company - TBA
#28 Scuderia Centro Sud - Grant Riddall#30 Cooper Car Company - Cezariusz Czlapinski#36 R.R.C. Walker Racing Team - Juha Bos#38 Scuderia Centro Sud - John Thim
#40 Francisco Godia Sales - TBA
#42 Maria Teresa de Filippis - Angel May#46 Giorgio Scarlatti - Gabriele Del Piccolo#58 Scuderia Centro Sud - Rob de Vries