Post by Alberto Ibanez on Sept 28, 2019 17:21:00 GMT
Welcome fellow simracers!
We are excited to present our first full season of simracing at this, our new home, and what better way to propose you all a powerful and comprehensive racing program than using some of our most successful work so far, further improved for this inaugural year. Our racing days will be sundays and wednesdays as usual, and besides a special trophy and other series that will be announced later, here is the backbone of our 2020 racing season:
1991 FIA FORMULA 1 WORLD CHAMPIONSHIP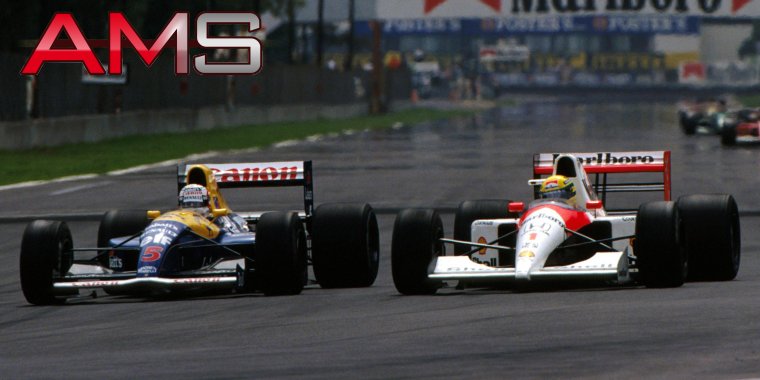 Formula one of the early 90s, is there really anything else that needs to be said? Ayrton Senna, Nigel Mansell, Alain Prost, Michael Schumacher, the grids of that era are a "who is who" list of the peak motorsport series in one of its most brutal and exciting periods. Couple the powerful cars with highest technology and aerodynamics, fiery tire wars and daring drivers with the classic venues that have made F1 history like Spa, Monaco, Interlagos, Imola, Monza and many others, and you have the most explosive cocktail. The ultra realistic physics created by Richard Wilks for this AMS version will put you in the shoes of the drivers of the period, facing multiple challenges from the delicate tires, fuel consumption, high G forces and raw speed, to the stressing qualifying sessions where everything is risked in one single lap on ultra soft tires that won't last more than that.
From the United States in January to Australia in December, from the high speed open turns of Spa to the tight chicanes at Monaco, you will be racing in four continents and all kind of road racing tracks, permanent venues, street circuits and mixed ones, battling with your car, the competitors and the track for those precious points and podiums that reflect success in the most challenging racing series.
Simulator: Automobilista
Season: 16 races
Cars: Open wheel high tech winged monocoques, 3500 cc normally aspirated with approx 600-700 HP
Type of tracks: Road and street circuits
1997 BOC GASES SUPER TOURING CHAMPIONSHIP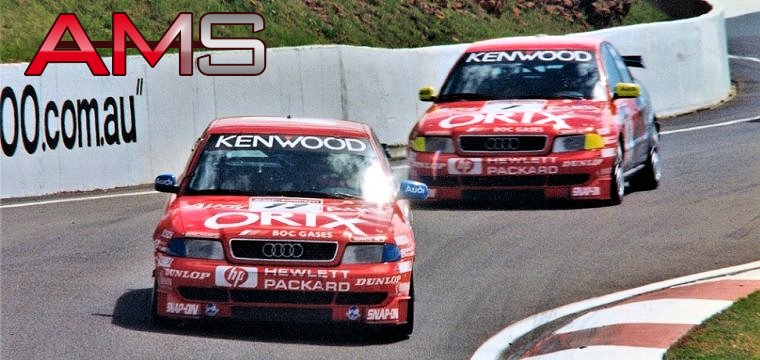 The open wheel formula one captures the imagination of many, but their tin top counterparts also reached an all time peak of technology and competitiveness in the 90s with the 2 litre Supertouring car championships that spread all around the world providing some of the most exciting saloon races ever. For this season we will be heading down under to the land of Oz, recreating the exciting and competitive BOS Gases Supertouring car 1997 season. Travelling all around the big continent we will visit all kind of venues, from the amazing sneaking Phillip Island GP track to the small and scenic Amaroo or Lakeside tracks with under-one-minute laps, up to facing the biggest challenge of going up and down a mountain at crazy speeds at Bathurst. Again with physics from Richard Wilks, mastering these huge grip projectiles and squeezing the most of their lateral grip to achieve the quickest laps will be as challenging as fun, and should satisfy even the most exigent touring car fan.
Simulator: Automobilista
Season: 8 races plus the NC Bathurst event
Cars: 4-door saloons, 2000 cc normally aspirated with approx 300 HP
Type of tracks: Road circuits
1974 USAC NATIONAL CHAMPIONSHIP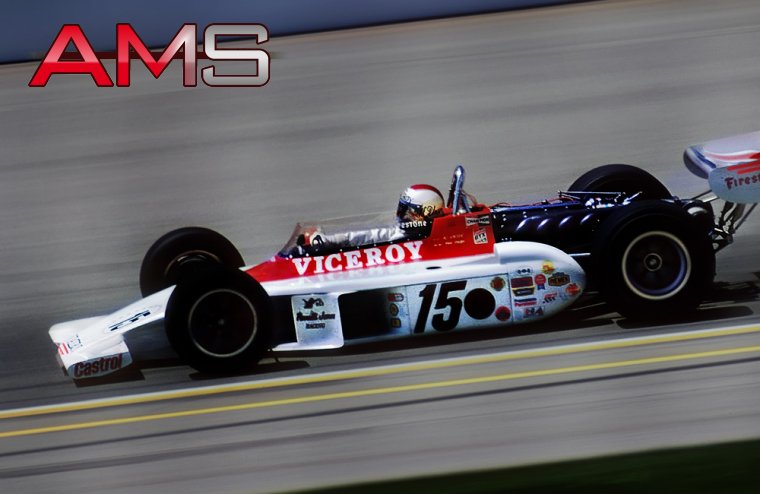 Our American flavored series this year will go back to the time when mythical drivers like Foyt, Andretti or the Unsers battled at the American speedways on 800+ HP turbocharged, methanol filled aluminium tubes with wings, well exceeding 200 MPH peak speeds and capable of spinning the wheels coming out of the corners in top gear. From coast to coast all along the United States, California to New Jersey, and from the long 500 miles events to the small two heat format at Trenton, this is a series conceived for the delight of the classic champcar lovers, but that can also be the perfect introduction for those who always wondered what the challenge of "turning only left" really is. Get strapped in the cockpit and head for the track to find out for yourself what it feels to drive the closest thing to a land-land missile you can find among a flock of 30+ others for 500 miles -and for the glory of being in the Indianapolis winners list. Not enough challenge? Then be aware that the three 500 miles races constitute the triple crown of American racing, only won once in a single season by one driver in history.
Simulator: Automobilista
Season: 13 races
Cars: Open wheel winged monocoques, 2600 cc Turbocharged with approx 800 HP
Type of tracks: Oval circuits only
We hope that you find this program exciting and challenging and enjoy the experience with us. See you soon on track!