Post by Juha Bos on Jan 2, 2023 10:20:45 GMT
Round 1 - International Procar Meeting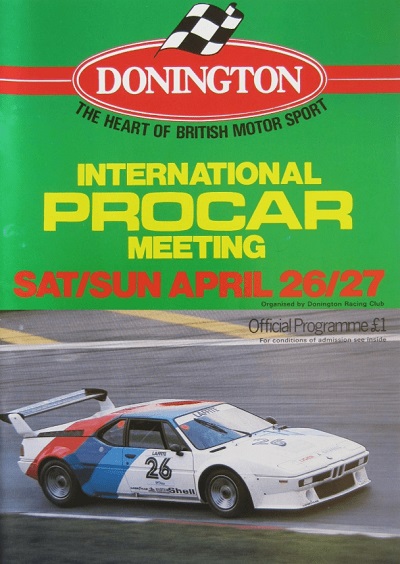 --> TIMING CHART <--
We will be using the official AMS version of the Donington circuit for this event.
Race Day Schedule - All times are PARIS time
Sunday January 15th
19:00 - Qualifying (45 minutes, unlimited laps)
19:45 - Drivers' briefing and warm-up
20:00 - Race start (40 Laps)
QUALIFYING PROCEDURE
Qualifying will consist of a 45 minute session. There is no limit on the number of laps. Towback will be set to 'ON' for qualifying.
We urge people to remain on the server as to avoid lag for other drivers.
RACE START PROCEDURE
The race will feature a formation lap, followed by a re-grid and standing start.
TYRE LIMITATIONS
Each driver will have 2 sets of tyres for the entire event (Qualifying, warm-up and race).
SERVER INFORMATION
Server Name : PROCAR 1980
Server IP : 51.77.116.8:
34180
Server Password : iso80
A training server will be running 24/7 (same password).
BEHAVIOUR ON TRACK
As for all ISO races, it is required you use your real name both in-game and on the forum. Thank you.
Chatting during the race is strictly forbidden, talking during a qualifying session is only permitted for technical difficulties, but please whisper to the admin in charge to limit the disturbance towards other drivers. The code to add before your message when using whisper chat in the AMS is the following:

/w adminname Message
Example:

/w Juha Bos I have a problem.
Respect the red light at the end of the pitlane.
Respect all pit exit/entry procedures as listed in the race thread and driver's briefing.
Drive Through : If a driver has to do a drive through, even if there is no pit lane speed limit, he has to drive through the pitlane at 100 km/h max (60 mph). If he doesn't respect this, he will get a 30s penalty at the end of the race.
If you have a spin on the course, it is YOUR responsibility to make sure the track is sufficiently clear before you rejoin the race.
Driving back to the pits on anything less than 4 wheels is not allowed in any session. Drivers must stop in a safe place and ESC out of the race. Failure to do so may result in a post race penalty.
Race Control may request drivers who are circulating at a very slow pace to retire. Drivers must stop in a safe place and ESC out of the race. Failure to do so may result in a post race penalty.
PROTESTS
A protest form is available in the main forum page (Top navigation bar) should a driver consider that a race incident in which has was involved himself merits disciplinary or corrective action. Any inappropriate comment regarding incidents will be deleted by an admin. Protests have to be logged no later than 72 hours after the race ends. Protests filed in names of other drivers will not be accepted. Any resulting rulings will be posted after this 72 hour period has expired.
APPLICATION AND INTERPRETATION OF THE REGULATIONS
The admins/moderators are qualified to solve any problems raised by the application and the interpretation of the present regulations.
LUKÁŠ VYDRA TROPHY POINTS ALLOCATION
Points for the Lukáš Vydra will be scored on the following scale:
| | | | | | | | | | | |
| --- | --- | --- | --- | --- | --- | --- | --- | --- | --- | --- |
| Position | 1st | 2nd | 3rd | 4th | 5th | 6th | 7th | 8th | 9th | 10th |
| Points | 15 | 12 | 10 | 8 | 6 | 5 | 4 | 3 | 2 | 1 |
ONE-OFF CARS AVAILABLE FIRST COME-FIRST SERVED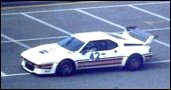 #42 Jürgensen & Sohn | Hans Jürgensen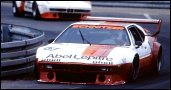 #61 Scuderia Basilea | Walter Brun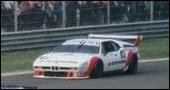 #63 Team Schnitzer | Mauro Baldi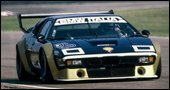 #64 Team Schnitzer | Willy Siller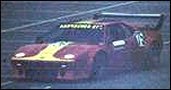 #75 Kannacher GT | Ralf Dieter Schreiber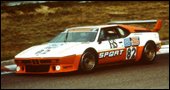 #82 GS Tuning | Michael Bleekemolen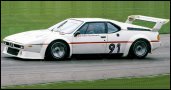 #91 Sauber Racing | Walter Nussbaumer

ENTRY LIST
The entry list will open on Monday January 2nd at 20h00 CET (Paris Time).
Entry will turn
bold
when driver has confirmed. Any entry which has not been confirmed by Friday January 13th at 19:00 CET (Paris time) can be claimed on a first come first served basis.
Any cars listed as
TBA
are available for one off drives but
CANNOT
be booked on behalf of someone.
#5 BS Fabrications - Cezariusz Czlapinski#25 BS Fabrications - Alberto Ibáñez#26 BS Fabrications - David Sabre#27 BS Fabrications - Aberto Iquino#28 BS Fabrications - Ricardo Mendes#40 Project Four - Grant Riddall#41 Schutz Racing - Richard Wilks#42 Jürgensen & Sohn - Hedison Oliveira#45 Team Schnitzer - Alan Santo#55 Manfred Cassani Racing - John Thim#58 Zol Auto - Giovanni Centorame#60 Scuderia Basilea - Luciano Rocha#61 Scuderia Basilea - Jan Kowalski#62 Team Schnitzer - Angel May
#63 Team Schnitzer - TBA
#64 Team Schnitzer - Jacob Fredriksson

#66 Eggenberger Motorsport - Matthew Sibanyoni#69 Merzario Team - Michael Drechsler#70 Merzario Team - Jason White#75 Kannacher GT - Gabriel Sterr#77 BMW Austria - Anders Nilsson#80 GS Tuning - Kayo Michiels#81 GS Tuning - Ray Riddall
#82 GS Tuning - TBA
#88 Marko Rennsport - Simon Wattman#90 Sauber Racing - Juha Bos#91 Sauber Racing - Francisco Amaral#99 Alimpo Motorsport - Kenny Houghton