Post by Richard Coxon on Dec 9, 2019 13:49:07 GMT
1991 FIA Formula One World Championship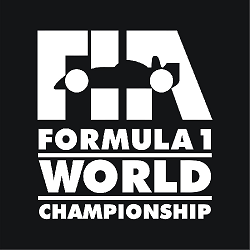 SERIES ADMINS
Juha Bos
Richard Coxon

CAR SELECTION

We will be using a 5 tier system for this championship, drivers are expected to choose realistically when posting their choices.

Tier 1
McLaren
Williams
Benetton
Ferrari
Tier 2
Tyrrell
Dallara
Jordan
Tier 3
Leyton House
Minardi
Brabham
Tier 4
Ligier
Larousse
Lotus
Tier 5
AGS
Footwork
Coloni
Fondmetal
Modena
Initial car selection:

December 15th:
Car booking opens

December 20th:
Car booking closes

December 22nd:
Entry lists are posted

December 26th:
First race thread is posted

Cars are split into 5 tiers as a guideline to their performance, 1 being the best, 5 the worst.


Drivers can pick 3 cars from the tiers, they can either select cars, a specific tier (or multiple tiers), or simply put admin choice.

The admin team will then assign cars to drivers based on driver preferences, speed, regularity and attendance.

Any cars not assigned are then offered on a first come first served basis.
DO NOT
EDIT your original post if you want to change your choices, please post again. We will always take the last post from yourself as your choices.
A few examples of how to post choices:
Example 1

Example 2

Example 3

Example 4

Example 5

Example 6

Example 7

1. Ferrari (prefer #27)
2. Jordan
3. Admin choice

1. Any tier 2 car
2. Any tier 3 car
3. Admin choice

1. Williams
2. Ligier
3. Coloni

1. Benetton
2. Any tier 3 car
3. Admin choice

1. Tyrrell
2. Any other tier 2 car
3. Any tier 3 car

1. Any tier 2 car
2. Brabham
3. Any other tier 3 car

Admin choice

Losing your car/Car switching during the season:

Any driver missing 2 races in a row without comment or missing 4 in total (Regardless if they announce their presence or absence) will lose their car and it shall be vacated.
If a car is vacated it shall be offered to the other full time drivers for 24 hours, after the 24 hour period the car will be assigned to the person with the most starts (Drivers can only switch cars once during a season).*
If a full-time drive is vacated awkwardly close to a particular race, the admins may choose to offer the car as a one-off for said race, then reallocate it as a full-time drive after the race has been completed.
Any cars that are vacated and are not picked up by a regular driver after the 24 hour period, they shall be made available on a first come first served basis*
One Offs:
Every full time time driver must announce his presence/absence when a race thread is posted. Drivers who haven't announced their presence 24 hours before the start of official qualifying will have their cars made available as one-offs.
If a driver declares his absence, his car shall be made available as a one-off.
A driver may drive up to 4 different cars during a season as a one off driver*
Once a driver has chosen a one off car for a race, he cannot switch should another car become available for that race.

*Admin reserve the right to deny a car to a driver if they are deemed too quick for it.
CHAMPIONSHIP RULES AND POINTS


The championship will be run over 16 rounds and use the following points scale:
| | | | | | | |
| --- | --- | --- | --- | --- | --- | --- |
| Position | 1st | 2nd | 3rd | 4th | 5th | 6th |
| Points | 10 | 6 | 4 | 3 | 2 | 1 |
Both a drivers and teams championship will be contested.


Drivers must complete 90% of the race distance to be classified.
EVENT SCHEDULE

Qualifying and Race will be ran on a Sunday night to the following time scale (Paris time).

18:30 - Qualifying (1 hour - 12 laps) - Only the top 26 qualifiers will be allowed to start
19:30 - Warmup (30 mins)
20:00 - Race Start (XX Laps - 2 hours)

Race start procedure

All races shall have 1 formation lap followed by a standing start.

Server information

Server Name : ISO F1 1991
Server IP : 51.77.116.8:34197
Server Password : iso91
A training server will be running 24/7 (same password).

BEHAVIOUR ON TRACK

As for all ISO races, it is required you use your real name both in-game and on the forum. Thank you.
Chatting during the race is strictly forbidden, talking during a qualifying session is only permitted for technical difficulties, but please whisper to the admin in charge to limit the disturbance towards other drivers. The code to add before your message when using whisper chat in the AMS is the following:

/w adminname Message
Example:

/w Richard Coxon I have a problem.


Respect the red light at the end of the pitlane.

Driving back to the pits on anything less than 4 wheels is not allowed. Drivers must stop in a safe place and ESC out of the race. Failure to do so may result in a post race penalty.


PROTESTS

A protest form is available in the main forum page (Top navigation bar) should a driver consider that a race incident merits disciplinary or corrective action. Protests have to be logged no later than 72 hours after the race ends.

APPLICATION AND INTERPRETATION OF THE REGULATIONS


The admins/moderators are qualified to solve any problems raised by the application and the interpretation of the present regulations.