Post by Juha Bos on Dec 4, 2022 21:34:05 GMT
Round 6 - LXII Qantas Australian Grand Prix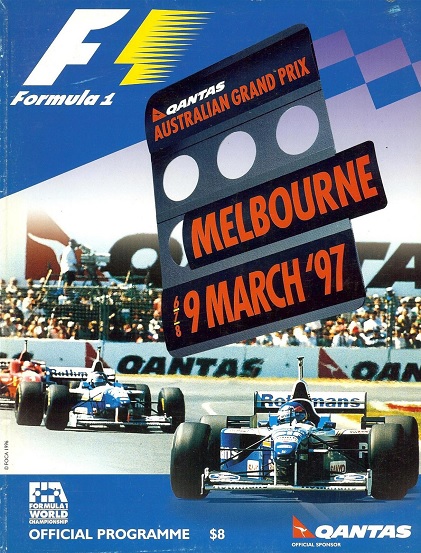 FileZilla mod download location: Automobilista/Mods/LVT 2022
(Path: 51.77.116.8)
FileZilla track download location: Automobilista/Tracks/LVT 2022
(Path: 51.77.116.8)
RACE DAY SCHEDULE - All times are PARIS time
Sunday December 18th

19:00 - Qualifying (50 minutes, unlimited laps)
19:50 - Warmup (10 mins)

20:00 - Race 1 start (10 Laps)
20:30 - Warmup (10 mins)

20:40 - Race 2 start (10 laps) - Grid determined by Race 1 results

21:10 - Warmup (10 mins)

21:20 - Race 3 start (10 laps) - Grid determined by Race 2 results

QUALIFYING

Qualifying will consist of a 50 minute session with unlimited laps. Towback will be set to 'ON' for qualifying.

We urge people to remain on the server as to avoid lag for other drivers.

WARM-UP
The driver's briefing will be held at the start of the warm-up session. No cars are allowed to leave their garage during the briefing.

RACE START PROCEDURE

The race will feature a formation lap followed by a standing start.

TYRES

Each driver has unlimited tires for the event (qualifying, warm-up and race).


SERVER INFORMATION

Server Name : ISO LVT 2022
Server IP : 51.77.116.8:34122
Server Password : iso22

A training server will be running 24/7 (same password).

BEHAVIOUR ON TRACK


As for all ISO races, it is required you use your real name both in-game and on the forum. Thank you.
Chatting during the race is strictly forbidden, talking during a qualifying session is only permitted for technical difficulties, but please whisper to the admin in charge to limit the disturbance towards other drivers. The code to add before your message when using whisper chat in the AMS is the following:

/w adminname Message
Example:

/w Juha Bos I have a problem.

Respect the red light at the end of the pitlane.
Drive Through: If a driver has to do a drive through, even if there is no pit lane speed limit, he has to drive through the pitlane at 100 km/h max (60 mph). Not respecting this rule will result in a 30 second penalty at the end of the race.
If you have a spin on the track or leave the track, it is YOUR responsibility to make sure the track is sufficiently clear before you rejoin the race.
Driving back to the pits on anything less than 4 wheels is not allowed in any session. Drivers must stop in a safe place and ESC out of the race. Failure to do so may result in a post race penalty.
Race Control may request drivers who are circulating at a very slow pace to retire. Drivers must stop in a safe place and ESC out of the race. Failure to do so may result in a post race penalty.

APPLICATION AND INTERPRETATION OF THE REGULATIONS

The admins/moderators are qualified to solve any problems raised by the application and the interpretation of the present regulations.

LUKÁŠ VYDRA TROPHY POINTS ALLOCATION
Points for the Lukáš Vydra will be scored on the following scale in each race:
| | | | | | | | | | |
| --- | --- | --- | --- | --- | --- | --- | --- | --- | --- |
| 1st | 2nd | 3rd | 4th | 5th | 6th | 7th | 8th | 9th | 10th |
| 15 | 12 | 10 | 8 | 6 | 5 | 4 | 3 | 2 | 1 |
ENTRY LIST

The entry list will open on Monday December 5th at 20h00 CET (Paris Time).

Entry will turn
bold
when driver has requested the car.
Any cars listed as
TBA
are available but
CANNOT
be booked on behalf of someone.
| | | | | | | |
| --- | --- | --- | --- | --- | --- | --- |
| Nr | Driver | Nat. | | Car | Team | 1997 Driver |
| 1 | Juha Bos | | | Audi A4 Quattro | Orix Audi Sport Australia | Brad Jones |
| 2 | Jan Kowalski | | | BMW 320i | BMW Motorsport Australia | Paul Morris |
| 4 | Grant Riddall | | | Volvo 850 | Volvo Racing Australia | Tony Scott |
| 8 | David Wattman | | | Volvo 850 | Volvo Racing Australia | Jim Richards |
| 10 | Kenny Houghton | | | Toyota Camry | Phoenix Motorsports | Mark Adderton |
| 11 | Peter Hlavac | | | Audi A4 Quattro | Orix Audi Sport Australia | Cameron McConville |
| 12 | Garbiele Del Piccolo | | | Holden Vectra 16V | Greenfield Mowers Racing | Cameron McLean |
| 13 | | | | BMW 318iS | CPW Motorsport | Wayne Wakefield |
| 14 | | | | Hyundai Lantra | HVe Motorsport | Jim Cornish |
| 15 | Jonatan Åcerclinth | | | Toyota Carina | AAP Racing | Milton Leslight |
| 16 | | | | BMW 318iS | Faber Castell Racing | Justin Matthews |
| 20 | Simon Wattman | | | Ford Mondeo | Team Petronas PX2 | Albert Poon |
| 21 | Bruno Chacon | | | Peugeot 405 Mi16 | MF Motorsport | Mike Fitzgerald |
| 22 | Matthew Sibanyoni | | | BMW 320i | BMW Motorsport Australia | Craig Baird |
| 27 | | | | BMW 318iS | CPW Motorsport | Steven Johnson |
| 34 | Richard Wilks | | | Nissan Primera | Garry Rogers Motorsport | Steven Richards |
| 37 | Jules Bouchard | | | Peugeot 405 Mi16 | Fastway Couriers | Tony Newman |
| 38 | David Sabre | | | Peugeot 405 Mi16 | Fastway Couriers | Dwayne Bewley |
| 45 | Ray Riddall | | | Alfa Romeo 155 TS | David Auger | David Auger |
| 56 | Angel May | | | Opel Vectra | John Henderson Racing | John Henderson |
| 58 | Michael Drechsler | | | Hyundai Lantra | HVe Motorsport | Paul Pickett |
| 60 | John Thim | | | Honda Accord | FAI Insurance | Warren Luff |
| 64 | Jacob Fredriksson | | | BMW 318iS | CPW Motorsport | Jason Richards |
| 79 | Dave Miller | | | Vauxhall Cavalier | IPC Motorsport | Bob Tweedie |
| 83 | Alberto Iquino | | | BMW 320i | BMW Motorsport Australia | Geoff Brabham |
| 88 | Richard Coxon | | | Ford Mondeo | Knight Racing | Peter Hills |
| 89 | Jason White | | | Ford Mondeo | Knight Racing | Claude Elias |
| 99 | Anders Nilsson | | | BMW 318iS | Nigel Barclay | Blair Smith |