Post by Alberto Ibanez on Nov 1, 2021 13:14:00 GMT
Welcome fellow simracers!
Being close to the end of this year's succesful season, we are glad to present the eagerly awaited announcement of our 2022 program at ISO.
FORMULA ONE 1958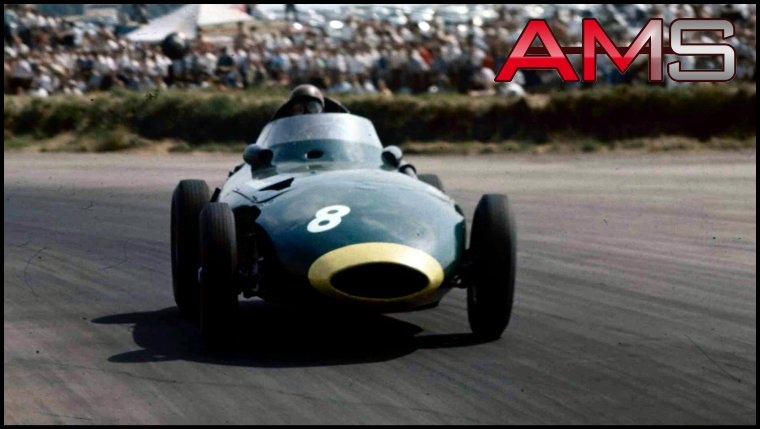 Our Sunday Formula One series for next year will go back in time considerably, to the very early days of the World Championship, bringing vastly different cars and challenges to our drivers. Based on the well renowned ORM 1958 mod converted to AMS by GTSpeedster and updated with custom physics by Richard Wilks, we will be recreating this classic season in which Sir Stirling Moss cemented his legend not just as a top driver, but a true sportsman. With a mix of manufacturers nearly forgotten in today's F1 like Vanwall, Maserati, Cooper or Porsche, both in the hands of factory and privateer teams, not just a driver's but also the first F1 constructor's championship in history was contested as the "International Cup for F1 Manufacturers" in rather long races on permanent venues and temporary circuits set on open roads, many of which have also disappeared from the current schedule due to safety concerns. The lack of wings providing downforce, coupled with the limited chassis and setup options, drum brakes and skinny bias ply tire technology mean that, while the driving will certainly occur at slower speeds, the challenge is more than guaranteed when trying to extract the potential of the temperamental aspirated engines. With fierce competition in a rather uniform field, driving skill will outweigh the performance of the cars and consistency becomes a key factor when keeping them away from the dangers of the open tracks.
For those up for the challenge, 10 Grand Prix events taking place over three continents will decide who is strong and skillful enough to survive and come out victorious.
CART 1987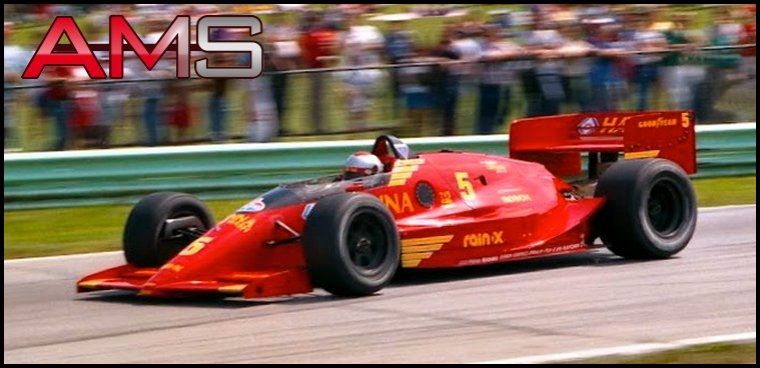 In the footprints of an old favorite that has been unanimously praised both in rFactor and AMS, our team has worked on a 1987 expansion to develop a much improved version of the original 1988 mod, both in graphics and physics. This classic season saw, as with 1978, the rise of a new engine that would seek to dominate the field in the following years, the famous Ilmor Chevrolet. But despite its indisputable power, reliability issues associated with its infancy meant that the good old trustworthy DFX Cosworth would still be more than capable of challenging for victories, which coupled with the high parity of chassis between Lola, March and a testimonial Penske, plus Goodyear as the sole tire provider, produces quite close racing with an exciting and open series where any driver in the field has a chance of winning. Ensuring that the challenge of driving these beautiful ground effects turbocharged machines is as realistic and faithful as possible, the further developed physics by Richard Wilks will defy the ability of the drivers to balance consistency with raw speed at the limit, tire and fuel management where needed, and require a good strategic thinking to successfully navigate through the unpredictable caution periods making the best decisions.
By the end of an exciting year, the championship - still unmatched in variety among the top open wheel motorsport series - will have crowned the most versatile driver, capable of taming these machines on road, street and oval courses, as well as having awarded the special and exclusive distinction of winning the mythical Indianapolis 500 miles race.
DRM 1978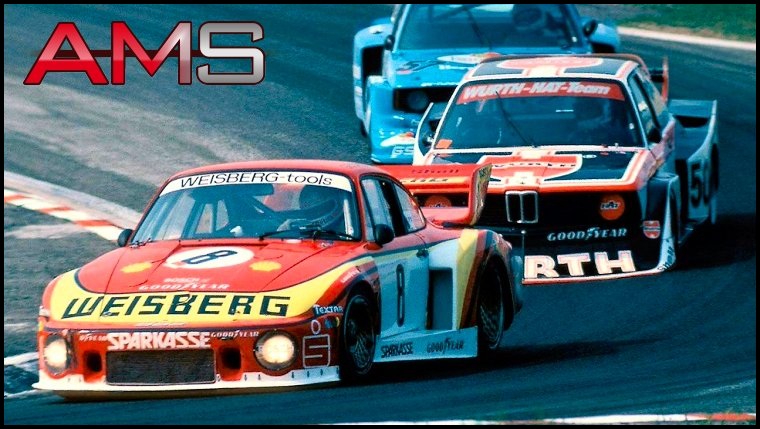 To round up the experience provided by two refined and exclusive open wheel series in quite different eras, our Sundays will be completed with one of the most brutal, raw, excessive and famed road racing series ever, the mythical DRM championship based on the FIA Group 5 class cars. In a time when turbocharging was the quick and easy way of producing silly amounts of power, and well before the chassis and tire technology could keep up properly, the regulations provided by the FIA consisted in almost placing no limits to how you could turn a street car into the craziest and most dangerous silhouette racer possible and compete with it in a field of 30+ other mad vehicles. As if that wasn't already a questionable proposition from a safety point of view, the DRM schedule chose as battlefields for these winged turbo warriors to fight the all-out short sprints a mix of enclosed street courses, airport tracks, and permanent circuits, including the always intimidating Nordschleife. The sum of all these factors results in one of the most fearful and potent experiences possible, combining the intensity of short touring car races in big fields with the huge performance of sports cars, in quite demanding venues.
To win the races and even the championship, car control, reflexes and the ability to preserve enough the tires among the inevitable wheelspin will be in high demand and determine who is capable of emulating legendary drivers as Stuck, Stommelen, Wollek, and many others.

Built as a joint effort between ISO and the Classic Motorsport Hub, this promises to be the ultimate group 5 mod, with no details overlooked.
LUKÁŠ VYDRA TROPHY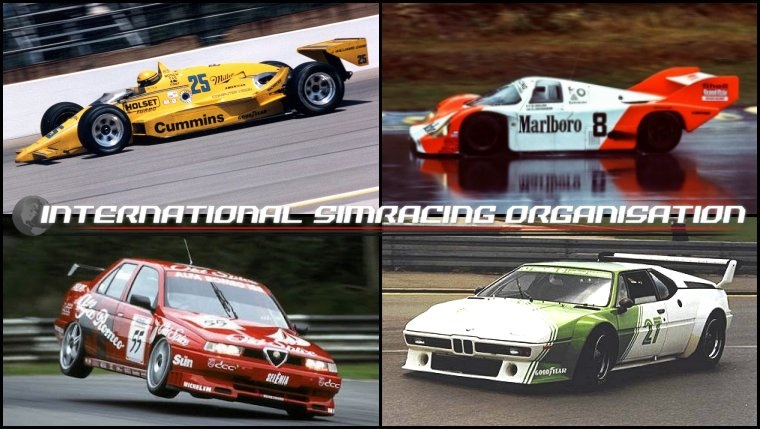 The third edition of the trophy dedicated to the memory of our friend Lukáš will as usual comprise a series of races both from the main championships and one off events, which will determine who is the best all around driver. From powerful open wheelers to touring cars, oval or permanent venues, sprint or endurance races, all disciplines and racing car types will have to be mastered in order to score well and win this unique trophy.
If you are a clean, competitive and serious simracer, you are heartily invited to join us in our 2022 season!
Registration and racing will remain free as usual, but we will appreciate any >>help<< towards covering the costs of the server renewal, due on early December at about 900 euros.